Target PLUS Academy
Class VII to XII and Beyond....
Get Plus With
Target Plus Academy
Courses
Boards / School Exams
Target A
(ICSE/CBSE 7th to 12th (Sci./Comm.)
All Subjects Coaching Under 1 Roof By Subject Experts
Foundation PMT / IIT
Target B
NTSE / Olympiads + Strong Foundation
Building by IIT Experts For Class 7th to 10th
Weekend batches [Must For All JEE/PMT Aspirants]
PMT / IIT /AIEEE
Target C
(Core Entrance Prep for XI, by renowned faculty)
Result Oriented Teaching:- Small Batch size; Focused &
Timely Course Completion. Extensive Practice Through Daily
Practice Problems & Online Mcq Test Engine
SPOKEN ENGLISH
Target D
Diagnostic Report Pinpoints Your Exact Strengths and Needs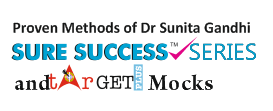 Super Specialised Batches For ICSE / CBSE Boards& Premiere Academy for PMT / IIT-JEE Preparation (Foundation Courses From Class 7th Onwards)
A Coaching with a Difference
TEST LAB for practicing online MCQs (Topic wise/Full Length) on Target Plus Test Engine for NTSE / Olympiads / IIT / AIEEE / BITS / PMTs for effective practicing and time management
Fully air-conditioned classrooms with multimedia enriched teaching material & revision maps for class 7th to 12th.
Extensive Library with full access to students (ICSE/CBSE books, Entrance material, Test Series, etc.)
Starting from class 7th- students are groomed at the right age to build a strong foundation to excel in NTSE/ JEE/PMT
Powerful Faculty Team
Expert Faculty Team having ample experience of teaching in schools/reputed PMT / IIT-JEE coaching and can predict question pattern & probable questions for upcoming boards & entrance exams
Timely completion of courses with thorough revision and extensive practicing through solving numerous question banks/ test papers, etc.
Thorough guidance in projects & viva-voce to save time for board/ entrance preparation
Personalised attention on each student with extensive doubt solving sessions
100% Assurance of Meritorious Results with Target Batches
Challenger's Batch (Target >90%) 2-3 hrs. daily Achiever's Batch (Target >85%) 1.5 hours daily Intensive Care Unit for Weak Students (Target >75%) 3 hrs. daily with personalised attention
Types of Courses
Specialized Board Courses for regular & outstation students available as Full Year- Regular Crash Course Revision+Mocks (October onwards)
All Subjects Taught Under 1 Specialized Roof by Well-Experienced Subject Experts to ensure regularity & practice in all subjects which is essential for over all excellence in boards
Separate Classes for respective boards/schools, appropriate student teacher ratio & quality lecture time
Best Study & Practice Material
Best Study & Practice Material for Boards & Entrance preparation comprising GEMS Sure Success series, expert study/revision notes, imp. question banks, topic wise & full length test/sample papers & All India Target Plus Mocks + Online Test Engine for MCQ practice (BITS/AIPMT/AIEEEIIIT/NTSE, etc.) with diagnostic feedback and smart study plans.