Contact us
Create the schools of the future...today!
Team up to extend meaningful education through Affiliation to Nurture International, India's first affiliate model in which we partner with existing schools and preschools to help create schools of the future...
Setting Up Schools - PreK-12 (CBSE / ICSE / IB) Setting Up Preschools - Toddlers to Class II
Group Websites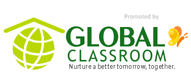 Corporate Office: Global Classroom Pvt. Ltd.
10 Station Road, Lucknow 226001, UP
Contact # +91 95 800 58888, TARGETplus: 88 990 58888, Franchise: 8010 44 2277
info@nurtureinternational.in
SMS GLOBAL to 58888
www.nurtureinternational.in,www.gloclass.com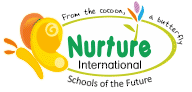 Whole School Solutions and Affiliations of Existing Schools
Partnership in Establishing New School
Public Private Partnerships
Our Collaborations
Council For Global Education, USA/Iceland
Center For Innovation in Education, USA
International Montessori Council, USA
Advisors at Institute of Education, London, UK